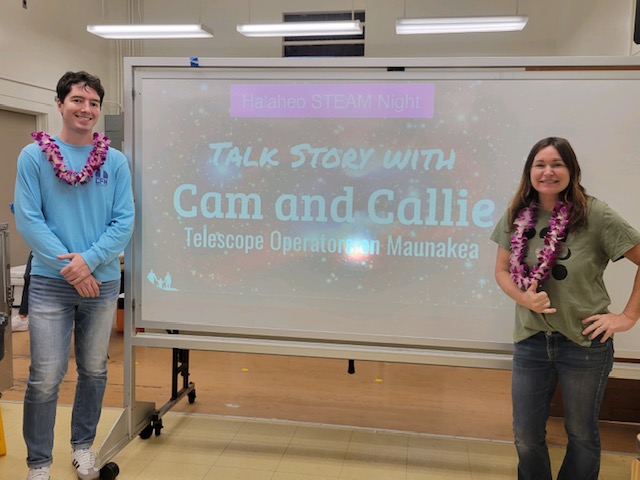 On February 22nd, 2023 – Telescope System and Outreach Program Specialist, Callie Matulonis, got to share her enthusiasm and knowledge with over 75 students, teachers, and their family members at the Ha'aheo Elementary School's Family STEAM night. Accompanied by former JCMT Extended Operator, Cameron Wipper, who is now an Astronomy Technical Specialist at the Canada France Hawaii Telescope – the dynamic duo presented a night filled with activities and a talk story session that ended with a cooler full of fresh snow delivered from the summit of Maunakea.
The crowded cafeteria was thrilled to hear that an alumni of Ha'aheo Elementary School, Ed Sison, has been working at JCMT as a Mechanical Technician for more than 20 years.
Ha'aheo is a small school that was established in 1888 in north Hilo.