The Women of Maunakea once again met to celebrate their achievements and seek more advancements at this years International Women's Day event held on March 3rd at Imiloa Astronomy Centre, Hilo, Hawai`i.
At the event our organization introduced a new equality challenge for the entire astronomy community on Hawai'i Island, pledging to support equality and diversity within their ranks. Jessica Dempsey, Deputy Director of EAO/JCMT stated that
"Living in one of the most diverse states in the country, host to the most female astronomers in the world, we are uniquely positioned to serve as a model of progress toward gender equity and diversity in the workplace"
Jessica seeks to get to gender parity within the ranks of the organization by 2024 .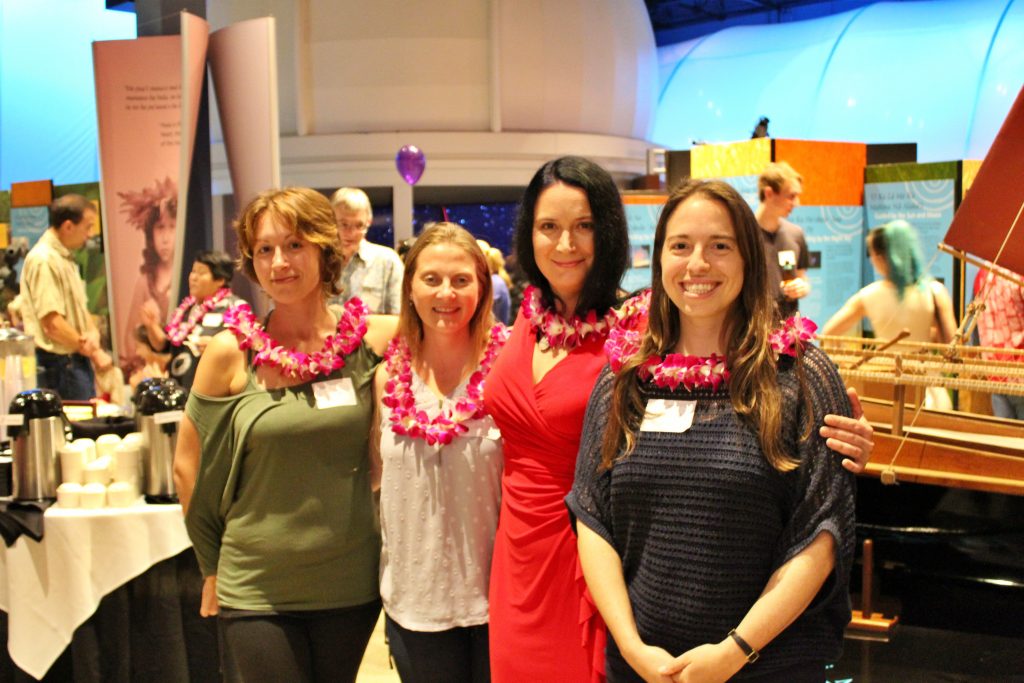 The event has been followed with a number of social media posts by the Maunakea Observatories within Hawai`i in support of International Women's Day 2019 held on March 8th (#IWD2019).
Big Island Now – Maunakea Observatories Launches Equity Challenge on International Women's Day
Big Island Video News – International Women's Day Mixer At Imiloa