The coordinators for the MALATANG Large Program invite you to attend thier first face-to-face  team meeting on Oct. 19-21 in Nanjing.   Team members are highly encouraged to join the meeting, to discuss survey status, data reduction and evaluation, data analysis, future observations, and all the potential scientific projects.
To indicate your interest in attending the meeting please add your name to the following doodle page:
http://doodle.com/poll/duudphqvdiidq668
If you need an invitation letter for VISA application, please contact the LOC as soon as possible!
Note that prior to the MALATANG meeting, the JINGLE meeting will be held on Oct 16-18 in Shanghai, including a JCMT tutorial on Oct 16. Further details regarding the JINGLE meeting will follow soon.
MALATANG and JINGLE share some common/related subjects and overlap members, so you may consider attending both!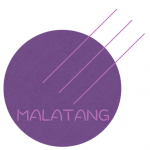 Agenda (preliminary)
Oct 19: reception
Oct 20: MALATANG discussion 1
Oct 21: MALATANG discussion 2
SOC
Yu Gao
Thomas Greve
Zhiyu Zhang
LOC
Hongjun Ma (hjma at pmo.ac.cn)
Xuejian Jiang (xjjiang at pmo.ac.cn)
Qinghua Tan (qhtan at pmo.ac.cn)
Traffic info
It only takes less than 2 hours from Shanghai to Nanjing by high speed trains
train schedule: http://english.ctrip.com/trains/schedule/shanghai/
– 2016/07/07