Nāmakanui (pronounced "Naaah-mah-kah-noo-ee"), our newest addition to the JCMT instrumentation suite, arrived in Hilo last week and is now out of the box and being tested in Hilo by staff. The Hawaiian name "Nāmakanui" means "Big-Eyes" and it refers to a type of fish found in and around the islands.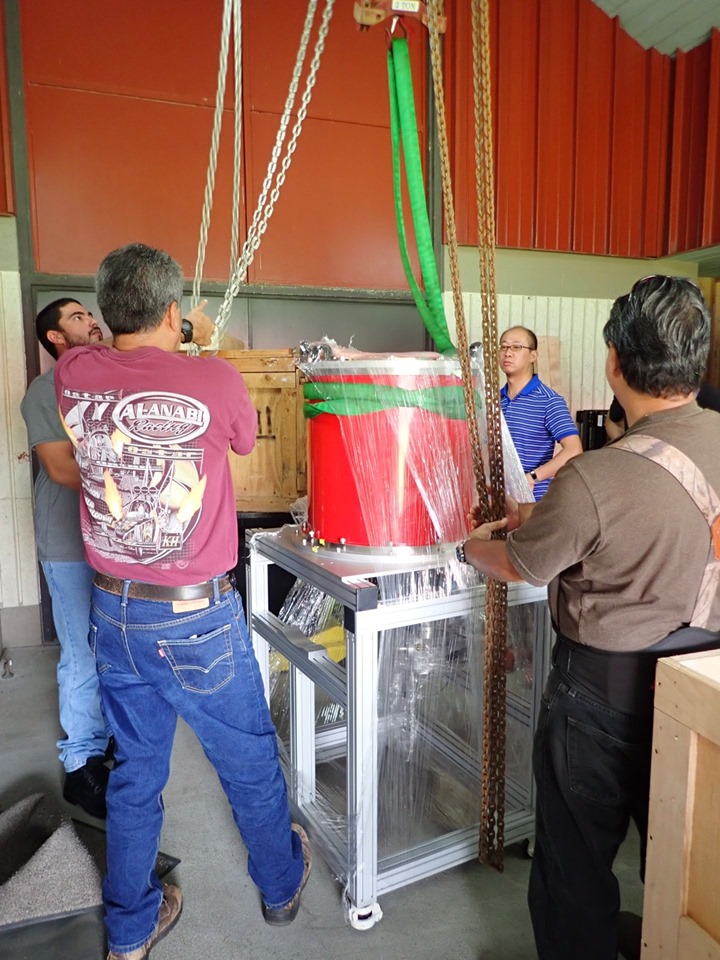 When it is fully commissioned, Nāmakanui will be able to look at the sky using one of three receivers. Each receiver carries the name of a different type of Nāmakanui fish: `Ala`ihi (pronounced "ah-la-ee-hee"; 86 GHz), `U`u (pronounced "oo-oo"; 230 GHz), and `Āweoweo (pronounced "aaah-vay-oh-vay-oh"; 345 GHz). `U`u is the first receiver that will be commissioned.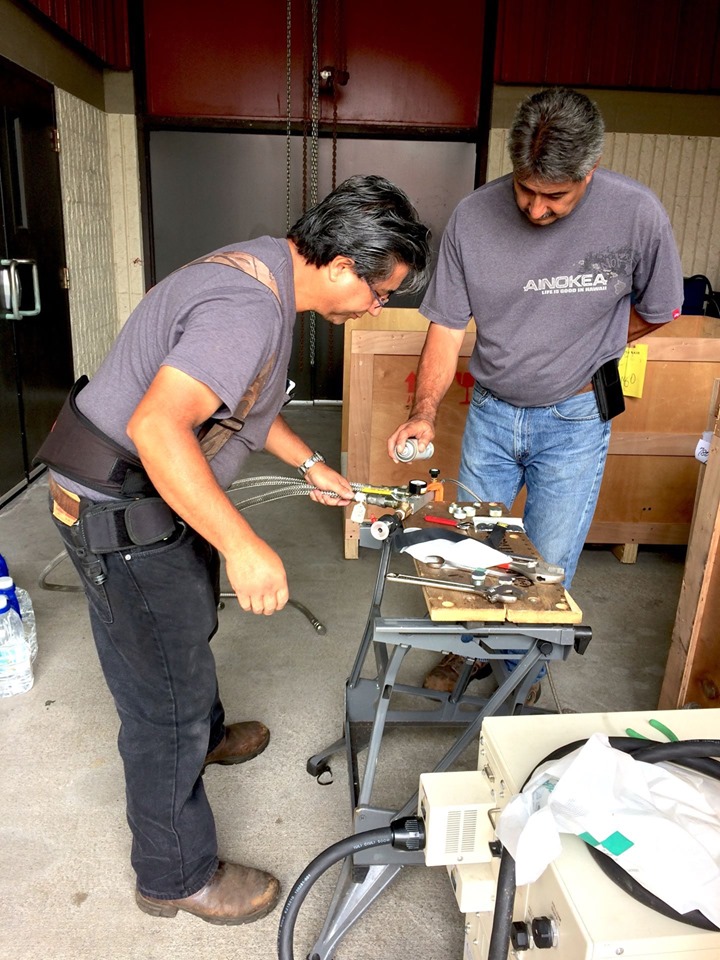 This instrument will be critical for helping take the next Pōwehi image (the Hawaiian name for the Black Hole image at the centre of M87), hooking into the Event Horizon Telescope network. Additionally, it will be capable of delivering a wide range of fantastic science from studying the earliest stages of star formation and the late stages of stellar mass loss to investigating the gas dynamics of galaxies.  It takes 12 hours to cool down Nāmakanui to its operational temperature (4K) and so far the testing is going very well!
This instrument was built by a team at ASIAA (Taiwan) and is on loan the to the JCMT as a spare for the Greenland Telescope. We are very grateful for the opportunity to collect exciting data with this next-generation instrument!
To learn more about this instrument click here: https://buff.ly/2Zkv1lW